The Kingdom of the orcs is a strong one they had won countless battles and conqured many including the Reptilians that they had inslaved eons ago
You gain obtain Orcs by purchasing any Hero packs that come with "Commons" or by winning them throughout the Campaign.
You can obtain them in these Campaign missions; "The Root of the Corruption " (Heroes Act 1 last mission) and "Of Orcs and Men " (Heroes Act 2 second mission)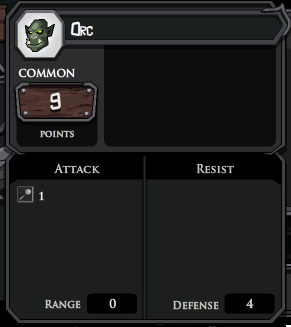 Ad blocker interference detected!
Wikia is a free-to-use site that makes money from advertising. We have a modified experience for viewers using ad blockers

Wikia is not accessible if you've made further modifications. Remove the custom ad blocker rule(s) and the page will load as expected.